The Water is Wide CD & Book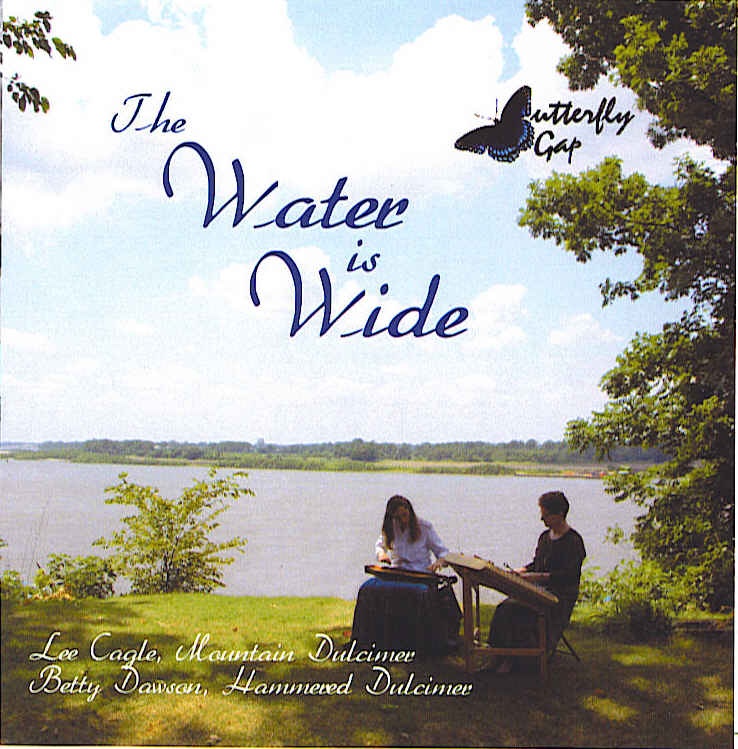 The Water is Wide is a collaboration of Lee Cagle on mountain dulcimer and Betty Dawson on hammered dulcimer. We are joined by other talented local musicians, John Albertson and Steve Newman, on some tracks. Producing the album was a wonderful experience, and I was so blessed to be able to work with wonderful musicians like Betty, Steve and John. John's engineering and recording were nothing short of a work of art. Many thanks to Jennifer for her photography and graphics work. And Mark and Brandon at AGM were fabulous!
The Water is Wide tablature book contains mountain dulcimer tab and standard notation for the arrangements on the CD.
So..... here is the song list for the album. I hope you find some songs that you like.
1. The Water is Wide 2. Slane (Irish trad.) 3. Shenandoah 4. Londonderry Aire
5. Peace Like a River 6. Nonesuch/Tumbalalika 7. Simple Gifts 8. Over the Waterfall
9. Amazing Grace 10. Southwind 11. Sweet Hour of Prayer 12. Blessed Quietness
Soundclips from The Water is Wide
Liner Notes below photo gallery